Technologies for production and upgrading of high-quality powder materials
POWDER MATERIALS
The Scientific and Engineering Corporation "Mekhanobr-Tekhnika" is a hundred-year experience in development and implementation of equipment and technologies for disintegration - crushing and grinding and separating the solid loose materials by size, particle shape and physical properties.
On the basis of the most advanced equipment developed by the Corporation, the production and upgrading technologies of high-quality powder materials have been developed for additive technologies and powder metallurgy as the element of Industry 4.0.
We offer:
Raw material preparation technology (chips, crops, lump scrap, pellets, bars, wire, etc.) and further powder production;

Vibratory equipment

for raw material preparation, powder production and conditioning with the aim to obtain commercial products of the required size and shape.
Using the combine effects - vibration, magnetic and electrical - makes it possible to improve the quality of the produced powders, including metal ones, for 3D printers, namely:
to improve the fluidity due to complete removal of ultra-fine fractions, including submicron;
to remove the nonmetal and ferromagnetic inclusions, as well as non-spherical particles;
to classify the powder materials by size.
Research and development on this process field is performed by REC Mekhanobr-Tekhnika with the support of the Russian Science Foundation (Grant No. 17-79-0056).
Powder derivate products
on the nickel basis with the size of 63 – 140 µm: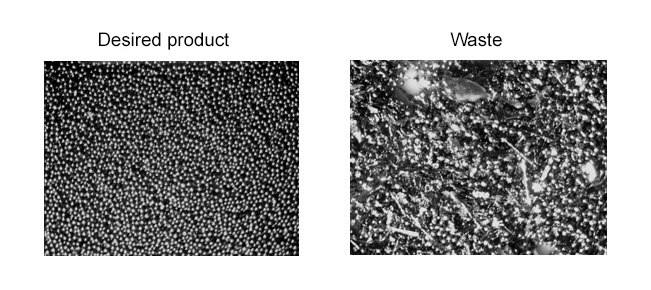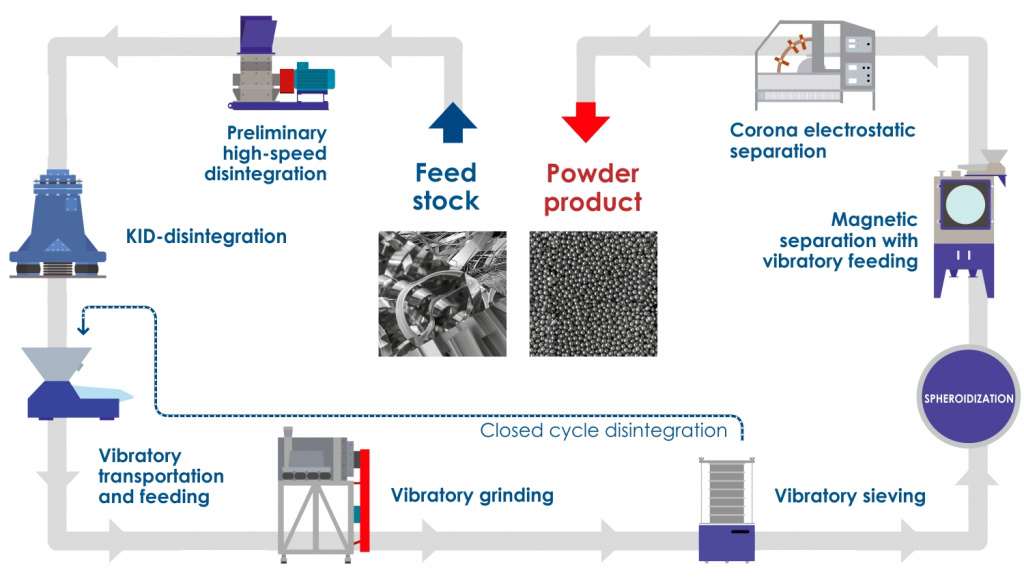 REC Mekhanobr-Tekhnika reserves the right to change the equipment specifications.
Аsk our technician a question